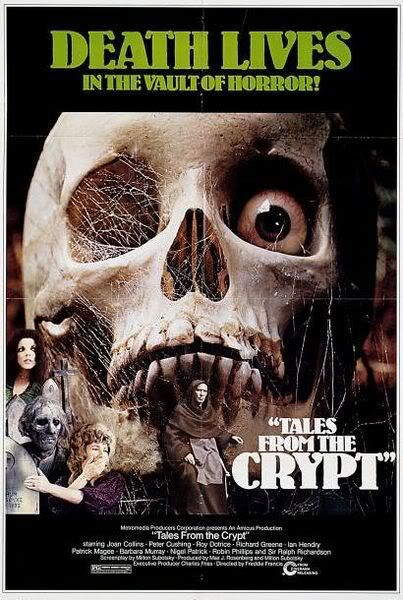 Since we're on the topic of anthology films, here is another classic,
Tales From The Crypt
, released in 1972, this film is based on the classic EC comics, featuring stories ripped straight from the pages of the Tales From The Crypt comic books themselves. Starring one of my favorite horror actors Peter Cushing and Ralph Richardson,
Tales From The Crypt
was one of many "anthology" films released by British film company Amicus Films. If you haven't treated yourself to this film, or any of the Amicus films for that matter, then you are doing yourself a great disservice.