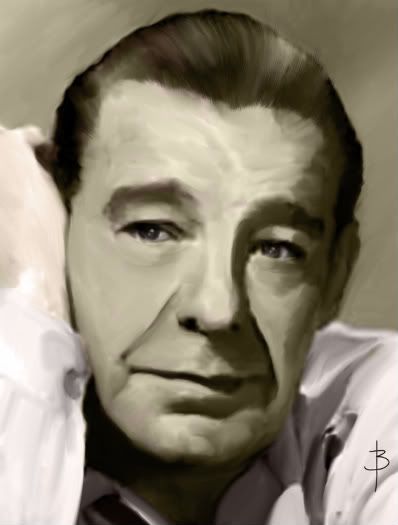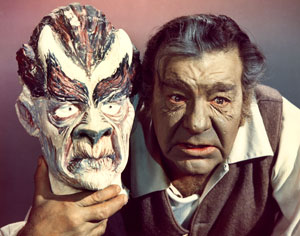 Lon Chaney Jr. was born February 10, 1906, and although he was born to the legendary "man of 1,000 faces", Lon Chaney himself, Lon Jr. managed to make a mark himself as a horror legend. Lon Jr. will always be remembered for his portrayal of Lawrence Talbot in Universal Studio's
The Wolfman
, but Lon Jr. was no stranger to the screen, having acted in almost 70 films before starring in
The Wolfman
. Lon went on to portray many other famous hollywood monsters, such as
The Son Of Dracula
, Kharis the mummy in
The Mummy's Tomb
,
The Mummy's Ghost
,
The Mummy's Curse
, and the Frankenstein monster in
The Ghost Of Frankenstein
. Lon was also well versed in other genres, having starred in many westerns and dramas. Before starring in
The Wolfman
, Lon gained alot of attention for his role as Lennie in 1939's
Of Mice And Men
, co-starring Burgess Meredith. To read about Lon Jr,'s diverse career, check out his
Wikipedia
page. Happy Howlin' Birthday Lon Jr.!