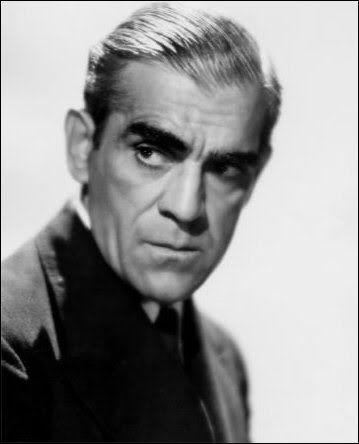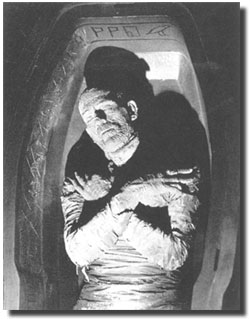 Born William Henry Pratt, on November 23rd, 1887, Boris Karloff went on to become the most famous and recognized actors in the horror genre, earning the title "King of Monsters". Although he has performed in over 80 films before starring in the movie that made him a star,
Frankenstein
(1931), Boris Karloff went on to become a massive success, not only in films, but radio, stage and eventually on television. Boris went on to play such fantastic characters as the
Frankenstein
monster,
The Mummy
,
Dr. Jekyll and Mr. Hyde
, and many many more. I credit Boris Karloff on a personal level as being the reason I got into horror to begin with. As a small child I watched
Frankenstein
and it forever changed me into the horror fanatic I am today (check out my Boris tattoo in the picture below!). Boris had a magnificent career, which has had a lasting influence on many actors and filmmakers. To read more about Boris' incredible life and career, check out his
Wikipedia
page. Happy Birthday Boris!!