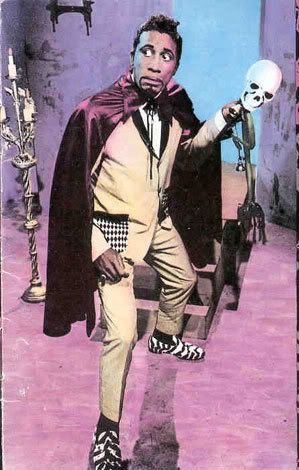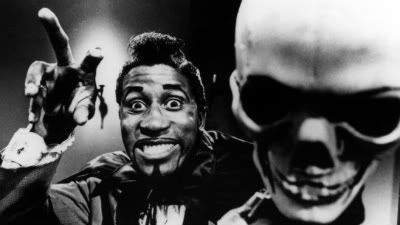 Considered by many (including myself) to be the Godfather of Shock Rock,
Jalacy Hawkins
was born July 18, 1929. Going by the stage name of "
Screamin' Jay Hawkins
", he was well trained in classical piano, and also played guitar. His most successful record to date is "
I Put A Spell On You
". With it's bluesy riff and Jay's wild screams and moans, it quickly became a staple of horror novelty songs. Jay went on to have minor success with some other songs, "Feast Of The Mau Mau", "Frenzy" and "Constipation Blues". Alot of Jay's music was rooted in blues, but was never able to shake the label of a novelty performer, with his macabre stage antics. Jay is also considered to be a huge influence on many artists, ranging from
The Rolling Stones
and
Alice Cooper
, to
Black Sabbath
and
Marilyn Manson
. Sadly, Jay passed away on February 12, 2000. Happy Birthday to the original Wild Man!