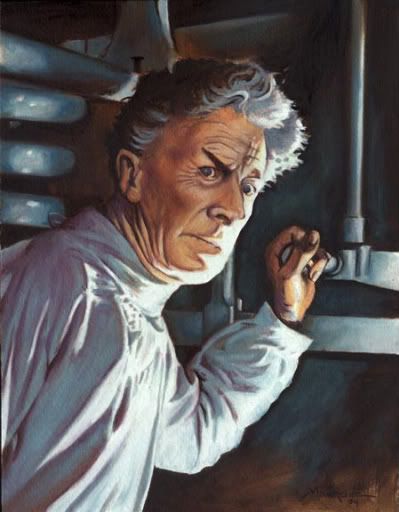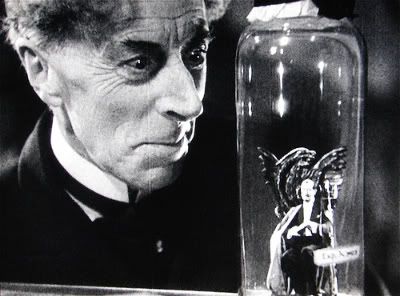 Ernest Frederic Graham Thesiger was born January 15th, 1879, and although his career spanned over 5 decades, we will always remember him as the flamboyantly quirky Doctor Pretorius in James Whale's masterpiece
The Bride Of Frankenstein
. Ernest took on many roles during his career, but horror fans will always cherish the characters he played in the horror films, such as Dr. Pretorius, Horace Femm in another James Whale classic,
The Old Dark House
, Laing in
The Ghoul
, starring Boris Karloff, and his small but memorable role as the undertaker in the 1951 classic
Scrooge
, starring Alastair Sim (considered the best version of Dickens' A Christmas Carol, and definitely my favorite version!) Read all about Ernest's film work on his
Wikipedia
page. Happy birthday you mad scientist!